While thanks to modern technologies advertising have changed significantly, some principles remain the same. Knowing your audience, having a precise value proposition etc, are still the fundamentals when it comes to providing advertising. However, the ad industry also needs to be on par with what technology offers nowadays. Especially when it comes to work tools for your ad agency.
Today we'll delve into what are the essentials when it comes to having the right work tools:
Are you in a hurry? Use our neat shortcuts! ⬇️?
Project management (bonus: + communication)

Time tracking

File storage and management

CRM and management

Reporting and analysis
1. Project management – HeySpace
First of all, no company should work without proper communicators for their teams. Whether it's sharing office updates, company news or using your favorite gifs to share your enthusiasm about the next pizza Friday, having one source of communication is essential. That's why you need a robust communicator. HeySpace offers you all of the goodies available on other industry-proven apps. However, there's more – HeySpace also offers a project management board! Now you can track all of your projects and discuss them in one place. What's even better is that you can convert conversations into new tasks. Neat, huh?
2. Time tracking – TimeCamp
Why do you need to track time? To turn your company to slave trade? Not necessarily (don't even try!) It's essential for mitigating the chaos that comes with providing hourly billed professional services. Time = money so if you want to make sure your business relationships are profitable you need to track time spent on client work. TimeCamp offers you automatic time tracking and a robust and customizable invoicing system. What's more, is that you can integrate it with your go-to project management software so there's no need in manually migrating all of your activities to track time for them.
Oh, and you can assign different hourly rates to your team members. Ready to become your company's CFO thanks to just one tool? 😀
3. File storage – Google Drive
Okay, 2019 is here and probably this isn't a huge revelation. However, there still are businesses that mostly operate using files stored on their hard drives. Guess what? That's not the way to do this. I'll spare you the time and won't count all of the risks and inconveniences of this approach.
Cloud is good, because you don't need flash drives, and sending huge attachments. Also, you can access it via any device as long as you have the link to a file.
4. CRM system – Podio
You also can't do without a solid Customer Relationship Management software to ease your operations across teams. Depending on your profile and way of working, either your office team or salesforce might keep track of all clients, contractors, and vendors. Podio helps you to take care of the chaos that comes with having a multitude of names, addresses, telephone numbers and invoicing details.
Check our Podio time tracking integration!
5. Reporting and analysis – Google Data Studio
Meet your next analytical workhorse! With Data Studio you're able to feed in multiple native data sources (Google Analytics, AdWords, YouTube analytics, Seach console etc.) to provide the most precise insights into any business matter, project or survey. Pair that with a multitude of available 3rd party extensions and you have an all-in-one data processing and analytics tools.
Here's the best news. It's absolutely free! You didn't see that coming, right?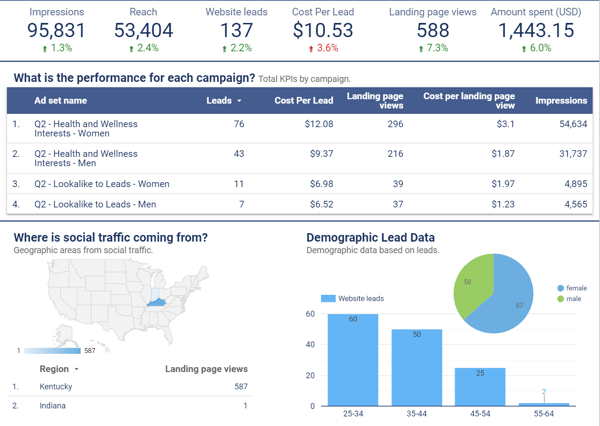 Remember, 'every craftsman is only as good as his tools' so be sure to check all of the mentioned tools to ease your work. You know what they say: 'work smarter, not harder'!
Let us know if you find these 5 tools for your ad agency helpful!
5 work tools for your ad agency – how to work smarter