Although, everyone wishes to be a part of productive team but it is often hard to figure out how to make it happen. A lot of information is available on the internet about what makes teams more productive but it is often difficult to sort out the information and determine what is best for you.
You must have this wish to have trusted expert whispering in your ear telling you the tips and tricks to be productive and following you around. Thanks to the modern technology that allows you to hear your favorite expert by simply downloading their podcast.
We have sorted out and found 3 best productivity podcasts that has a unique format and helps you and your team work at your best.
Most Inspiring Productivity Podcasts
The Productivityist
This podcast is hosted by productivity strategist Mike Vardy and he provide his listeners with specific tips that they can immediately apply in their lives.
Mike Vardy in his Productivityist Podcast, broadcasts weekly shows that typically discuss tool, tactics, tips and tricks to help the teams both at work and home to take their productivity, goals, habits, and workflow to the new heights.
This weekly conversational podcast crafted in the tradition of Back to Work, Slate's Working and HBR IdeaCast is for those who are looking to focus their efforts in getting things right and increase their team productivity.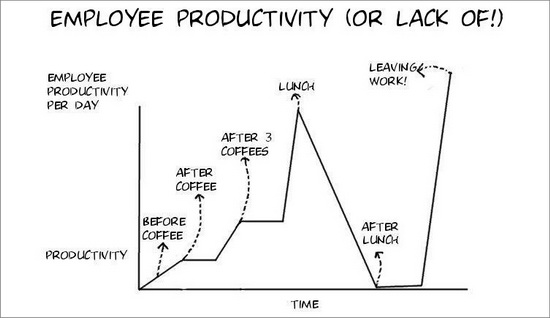 The Tim Ferriss Show
Tim Ferriss is an entrepreneur, investor, author and most importantly productivity speaker. He is also known for his bestselling book "The 4-hour Workweek" which instructs people in adopting ways to work less and live life more.
He is known for his dedication in optimizing every aspect of his life and therefore he has an excellent resource of enhancing team productivity.
In his podcast, Tim interviews and digs to the day-to-day habits and activities of various high performing individuals so that listeners can implement and benefit from them. Since, Tim has a high profile so he was able to get varied and interesting guest such as Jamie Foxx, Peter Thiel and Arnold Schwarzenegger.
The Productivity Show
The Productivity Show is a podcast that has been produced by the team who is running a popular blog with their name Asian Efficiency.
Similar to the Productivityist, this podcast also focuses on providing listeners with many actionable tips, tactics and rituals that they can easily apply to their day-to-day lives to achieve productivity. However, the Asian Efficiency team in their Productivity Show focuses less on interviews on experts and more on discussion on their own mindset based personal research on specific techniques and tricks to increase team productivity.
Thus, they spent less time on talking about the latest productivity books and leave more time to focus on helping the listeners in getting things done.
In this way team can achieve productivity and efficiency through listening to the Productivity show.
Thus, all these three Productivity Podcast will greatly aid you in improving your team efficiency and by following the tricks and tips of the experts and listening to their great input; you can easily achieve your team goals.
3 Best Productivity Podcasts for Your Team